Patriotic Uncle Sam Word Search Puzzle
Celebrate Uncle Sam Day with a printable Uncle Sam word search puzzle uniquely created in the shape of the patriotic symbol himself.

The puzzle is suitable for any patriotic event such as Independence Day 4th of July parties and celebrations and was designed in large font, making it especially good for students and seniors.  
On a scale of 1-10 this puzzle is rated 4 for quite easy.  Words are hidden horizontally, vertically, and diagonally.
Request your full size printable version by using the form below. You'll be given immediate access to the printable game and answer sheet.
Uncle Sam Word Search Puzzle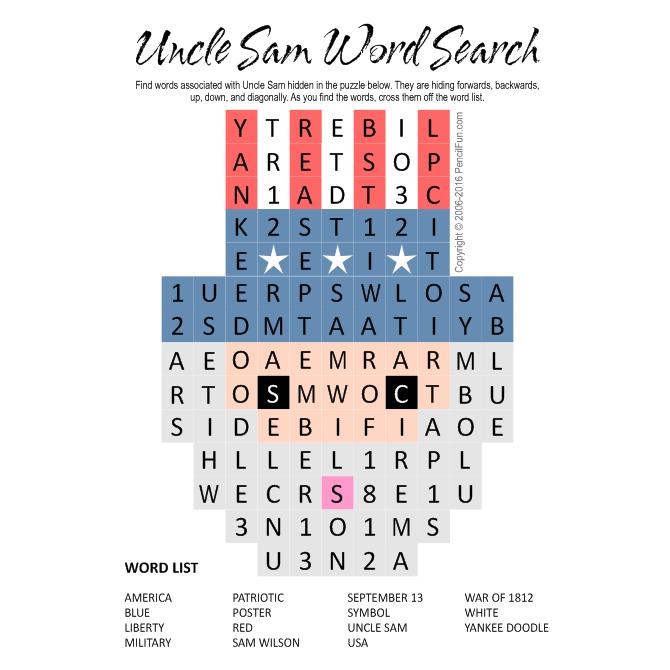 Uncle Sam Word Search List
AMERICA
BLUE
LIBERTY
MILITARY
PATRIOTIC
POSTER
RED
SAM WILSON

SEPTEMBER 13
SYMBOL
UNCLE SAM
USA
WAR OF 1812
WHITE
YANKEE DOODLE

Enjoyed this puzzled? Try this 4th of July Word Search in the shape of an American flag.